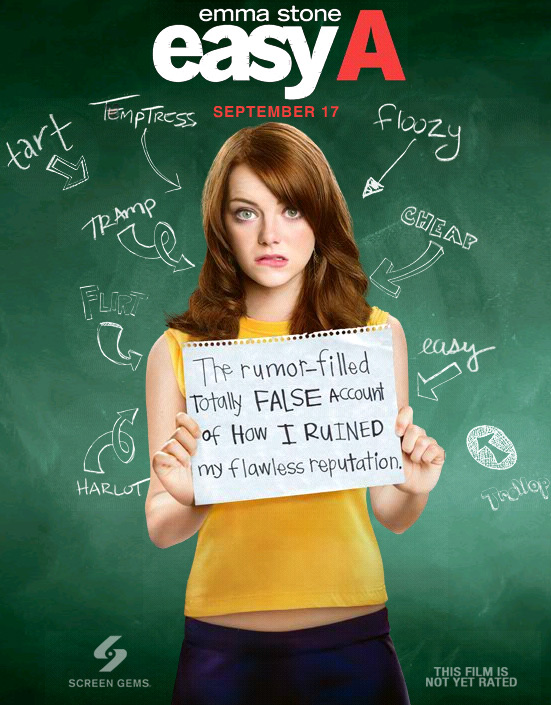 September is here again. It's the month for the thickest magazine issues, the newest TV shows, the hustle and bustle of back to school, and undoubtedly- the most movies. From the Emmy Awards to the Toronto Film Festival, we're celebrating good screen material…all month.
(NOTE** Films marked with "TIFF" will also be shown at this year's Toronto International Film Festival. Stick with TGOTV for reviews from the festival coming this month!!!)
September kicks into gear with The American, opening on Wednesday, September 1st. A shoot-em-up style showcase of George Clooney's incredible star power, about an American among Italian assassins with an adventurous assignment.
Then, Friday September 3rd gives us Going the Distance, starring Drew Barrymore and Justin Long in a comedy about how to make a long distance relationship work. Also starring Christina Applegate and Jason Sedakis. Also opening, another action-adventure- Machete, starring Danny Trejo and Steven Seagal, and a bad-ass female cast including Michelle Rodriguez, Jessica Alba and Lindsay Lohan.
Next up on September 10th, Mila Jovovitch is back as ALICE  in Resident Evil: Afterlife 3D. And if zombie-killing doesn't sound appealing to you, maybe Joaquin Phoenix will. I'm Still Here (TIFF) also opens to select theaters, as Casey Affleck's debut documentary follows Phoenix in the year after he publicly gave up acting in order to  become a hip-hop musician.
With a limited release on September 15th, Never Let Me Go (TIFF) opens. The coming-of-age drama about 3 friends in boarding school stars Keira Knightly, Carey Mulligan and Andrew Garfield.
Then, on Friday September 17th, The Town opens, starring Ben Affleck. Also starring Jeremy Renner, Rebecca Hall and Blake Lively, the action romance divulges what can happen when a bank robbing criminal falls for one of his victims.  Also opening this weekend, Easy A (TIFF)- a comedy starring Emma Stone, about a high school chick who likens herself to The Scarlet Letter's Hester Prynne after a white lie spreads about her virginity.  And, Devil opens- with the M. Night Shyamalan name on it (as a writer), about a group of people trapped in an elevator with an invisible evil force.
Opening to select theaters on September 22nd, You Will Meet A Tall Dark Stranger- starring Josh Brolin, Anthony Hopkins, Naomi Watts, Frieda Pinto and Antonio Banderas, about the individual love lives and problems of an unconventional family.
And finally, on Friday September 24th, a family-friendly animated flick- Legend of the Guardians: The Owls of Ga'Hoole opens nationwide. Director Zack Snyder (300, Watchmen) makes his animated debut with this fantasy adventure based on the bestselling book series, with the voice talents of Jim Sturgess, Ryan Kwanten, and Geoffrey Rush among others.
The 24th also gives us Shia LaBeouf and Michael Douglas starring in Wall Street: Money Never Sleeps. A reprise for Douglas as the villainous Gordon Gekko, Oliver Stone directs it again- also starring Carey Mulligan, Susan Sarandon and Frank Langella. Then, opening to select theaters this month (and nationwide Oct. 8th) Ryan Reynolds gets Buried (TIFF) six-feet under with no idea how he got there, as time runs out in this thriller struggle for survival.
And even more movies this weekend! Opening to select theaters- in a special documentary called Waiting for "Superman" (TIFF), award-winning filmmaker Davis Guggenheim (An Inconvenient Truth) explores the plight of the American education system. Also opening, a cast of hilarious women including Kristen Bell, Betty White, Jamie Lee Curtis, Kristin Chenoweth, and Sigourney Weaver all star in the comedy You Again, about what happens when two generations of women are reunited with their high school bullies.
So many movies, so little time…
C.A.M.